COVID-19 Response
As the Coronavirus has spread in communities around the country, Americans are becoming increasingly concerned about the impact of the virus on jobs, the economy and their own financial security – but most importantly about the health and safety of their loved ones. Despite growing uncertainty, there is opportunity for Americans to look to the long term.
LS Insurance has joined with BackNine Insurance to provide you with a way to move forward with less worry in these uncertain times.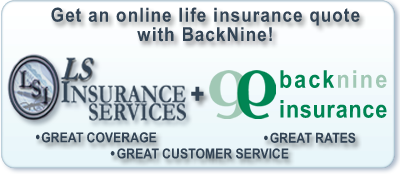 The Coronavirus caught everyone off guard. Lives and society have been changed forever by the current pandemic, so it is natural for people to have questions about how their finances and future might be affected.

LS Insurance can help answer those questions and more.
Give us a call at (856) 489-3444
or
Request a Call for more information
"