Health Insurance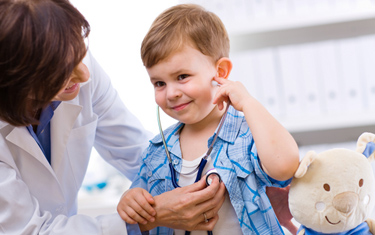 These health insurance policies often provide coverage for:
• Doctor visits
• Prescriptions
• Medical Testing
• Specialized care
• Surgical procedures

Although every health insurance policy is different typically you can work with your insurance agent to create a policy that best suits your lifestyle and needs. It is important to consider your financial situation and the health of you and your family. Most insurance agents can offer you two types of health care coverage:
Indemnity Plans:
• Cafeteria/Flexible Spending Plans
• Indemnity Health Plans
• Basic & Essential Health Plans
• High Deductible Health Plans (HDHP)
• Health Savings Accounts (HSA)

Managed care plans:
• Health Maintenance Organizations (HMOs)
• Preferred Provider Organizations (PPO)


Your insurance agent may also provide Medicare supplements, long term care, income protection, etc. Contact LS Insurance today for a free quote, and to go over all of our policies we offer.
Personal Insurance FAQ's
How will the health insurance marketplace that starts in 2015 affect my medicare coverage?
The Health Insurance Marketplace is designed to help people who don't have any health insurance. You have health insurance through Medicare. The Marketplace won't have any effect on your Medicare coverage.

Your Medicare benefits aren't changing. No matter how you get Medicare, whether through Original Medicare or a Medicare Advantage Plan, you'll still have the same benefits and security you have now, and you won't have to make any changes.

The Marketplace provides new health insurance options for many Americans. If you have family and friends who don't have health insurance, tell them to visit HealthCare.gov to learn more about their options.

Do I need to do anything with marketplace plans during medicare open enrollment?

Medicare's Open Enrollment isn't part of the new Health Insurance Marketplace. It's against the law for someone who knows that you have Medicare to sell you a Marketplace plan.

Medicare Open Enrollment (October 15 - December 7) is the time when all people with Medicare are encouraged to review their current health and prescription drug coverage, including any changes in costs, coverage and benefits that will take effect next year. If you want to change your coverage for next year, this is the time to do it. If you're satisfied that your current coverage will continue to meet your needs for next year, you don't need to do anything. For more information on Medicare Open Enrollment, visit Medicare.gov or call 1-800-MEDICARE.


Individual and Family Health Coverage Insurance
Comprehensive, affordable plans for Individuals and families:
Horizon Blue Cross Blue Shield of New Jersey is pleased to offer a full range of health plan choices for individuals and families. Whether you are purchasing an individual health insurance plan for the first time, or simply looking to get more for your premium dollar, we're confident you'll find a plan that fits your exact needs and budget.
Available prescription drug coverage with selected plans:
The high costs for outpatient prescription drugs are a concern for many New Jersey residents. That's why most of our plan options include coverage to help cover the costs of commonly prescribed medications.

Access to broad provider networks:
With our plan choices, you have access to the large Horizon Managed Care Network. Our agreements with these contracting doctors and specialists allow you to save on premiums and the cost of covered services. Dozens of leading institutions recognize Horizon Blue Cross Blue Shield of New Jersey and accept our coverage with no paperwork required. It's likely the doctors and hospitals you currently use participate in our networks.
Guaranteed Renewability:
Once coverage goes into effect, it is guaranteed renewable. This means that as long as your premiums are paid on time, your coverage will renew each year without proof of good health. Some limitations apply.
Coverage away from home:
As a member of horizon Blue Cross Blue Shield of New Jersey you are covered when you travel, With our Direct Access plans, coverage is provided for services received both in and out of the network. With our HMO, EPO, and EPOPlus plans, out-of-network coverage is provided in cases of medical emergencies only. When you travel, all Direct Access members will have access to the BlueCard network. This is a nationwide network of doctors and hospitals that allows you to receive benefits and covered services when you are away from home. To find a participating physician while you're away, just call the toll-free number on the back of your ID card. It's that easy.
To get a free rate quote on our Individual Health Insurance plans,
Please Give us a call at (856) 489-3444
Or you can fill out our CONTACT Page. We will get back to you as soon as possible.