Commercial Auto Insurance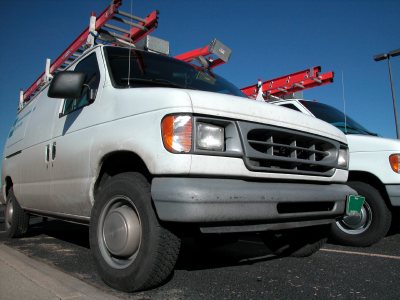 Whether you use your own car or a fleet of pickups or box trucks to get the job done, we offer the protection — liability, personal injury/medical, comprehensive, and collision coverage and more — to keep your business moving forward. Plus, if your employees use their own vehicles to perform deliveries, make sales visits, or run errands for your business, you could be liable for any accidents they cause.

We have the commercial auto insurance to help meet your needs. Your LS Insurance agent can help you determine what deductible amounts and coverage limits best fit your situation and provide commercial auto insurance quotes.
save money no matter what you drive
Sedans, vans, pick-ups, SUVs. Whatever your business vehicle-of-choice, we deliver the commercial coverage you need to keep them protected- at a rate that respects your bottom line. And we'll save you extra cash with discounts designed for budget-conscious business owners in mind.
Balancing a monthly budget?
You'll find it easier with a variety of payment plans, such as:

• convenient installment options
• low initial payments
• six-months policies

And making those payments is easier, too - simply pay online or by phone with check, credit card, money order or automatic withdrawal (EFT).
Hardworking coverage for harworking vehicles!
If you're a business owner who depends on one vehicle - or a garage full - to drive your business, a commercial policy can help you protect your livelihood. And it could actually save you money compared to personal auto policy.

Consider a commercial policy if you need coverage for:

• Ownership types such as partnerships, corporations or sole proprietors with DBA
• Employees to drive your business vehicles
• Up to 20 vehicles-we'll cover them on one policy.
• Higher limits than you can get with a personal auto policy - we offer up to $1 million combined single limit
• The pick-up or delivery of goods or people
• Unlimited visits to job sites
• Vehicles or supplies and equipment of any size or weight
Key Coverage's for Commercial Customers!
From rental reimbursement to temporary vehicle coverage to roadside assistance, we'll help you create a customized commercial policy to suit all your business needs. And with our broad acceptance of drivers, we'll help you get coverage for all your employees-even the temporary ones.
If you want a quote for Commercial Auto insurance,
Please Give us a call at (856) 489-3444
Or you can fill out our CONTACT Page. We will get back to you as soon as possible.