What is Group Health Insurance coverage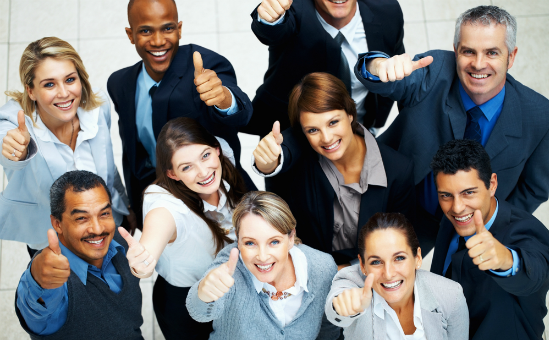 Group Health Insurance coverage is an insurance that covers a group of people, usually who are the members of societies, employees of a common employer, or professionals in a common group. Group coverage can help reduce the problem of adverse selection by creating a pool of people eligible to purchase insurance who belong to the group for reasons other than for the purposes of obtaining insurance. In other words, people belong to the group not because they possess some high-risk factor which makes them more apt to purchase insurance (thus increasing adverse selection); instead they are in the group for reasons unrelated to insurance, such as all working for a particular employer.
Group Health Insurance
What are the benefits of providing group health insurance to my employees?
It's no secret that employees value health insurance benefits. Surveys have shown that workers value health insurance coverage second only to monetary compensation. By offering group health insurance benefits to your employees you may find it easier to hire and retain the best workers for your company.
Types of Group Health Insurance
The two primary types of small business group health insurance are HMO and PPO. An HMO, or health maintenance organization, has hefty restrictions on who patients can see and the services rendered. A PPO, or preferred provider organization, plan is more open in terms of the provider organization, plan is more open in terms of the providers that a patient can see. A PPO plan typically costs a good bit more than an HMO.
Advantages of a Group Health Insurance plan!
As a business owner, you may not have health insurance coverage yourself. Perhaps you've considered shopping for an individual health insurance plan for yourself and your family, but did you know that by obtaining insurance through a company, you may get better rates than through the individual market?
Additionally, there are various tax incentives available to you and your employees when you participate in a group health insurance plan. For example, businesses can generally deduct 100% of the premiums they pay on qualifying group health plans and by offering group health insurance as part of a total compensation package, you may be able to reduce payroll taxes. Plus, your employees can pay their portion of the monthly insurance premium with pre-tax dollars. Make sure that you take these incentives into consideration when determining the affordability of a health insurance plan for you and your employees.
How do i know if my company qualifies for Group Health Insurance?
Your company will probably be eligible for a small business plan if it meets the following criteria:

• Your company consists of at least two-full time owners, officers, partners, and/or employees, as verified by officially-filed state quarterly wage and tax statements
• Your company is a legitimate business entity (i.e., your company was formed for a purpose other than to obtain insurance), as verified by one of the following documents:
    • A business license or fictitious name filling (proprietorships and partnerships);
    • Articles of incorporation (corporations); or
    • Articles of organization (limited liability company)

Your company meets the minimum employer contribution percentage set by the insurance company.
The Cost of Basics
Just as it doesn't make sense to want a luxury car with a monthly payment you can't afford, there's not much point in thinking about a Cadillac insurance policy with a high monthly premium if your budget can't handle it. It would be more practical, if you're relatively young and healthy, to choose a policy with a high deductible- the total you must pay out of pocket, usually over $1,000 dollars, before benefits start. Your basic expenses also should take copays (the fixed fee for an office visit or medical test) and coinsurance (your share of the cost of prescriptions or hospitalizations) into account.
Provider Networks
If you have a primary care physician and favorite specialists you like, be sure they participate in the plan's network. Policies generally cover a lower share of the cost of out-of-network care - or not cover it at all.
Out of pocket Maximums
With some plans, there is no limit on the amount you have to pay out of pocket over the year, no matter how high. Steer clear of plans without an annual cap. Even with such a ceiling, expenses will be covered only if the insurer considers them medically necessary. And with many plans, you may have to continue to make copayments.
Prescription Coverage
Any prescribed drugs you take regularly should be covered. The plan's list of medications (the "formulary") will show you.
Annual Limits on Coverage and Services
Thanks to the health reform, annual dollar limits on coverage will disappear by 2014, but for now, any individual policy you buy cannot have a limit lower than $750,000. Above that amount, you pay the full cost of care once coverage has been exhausted. There could be separate caps on specific benefits such as prescriptions, rehabilitation services, and doctor visits.
Dependents
If you have children under age 26 who don't have health insurance from an employer, the law permits them to be on your insurance. Policies also can no longer exclude kids under age 19 from coverage because of pre-exisiting conditions.
Best Group Health Insurance Prices!
Health insurance rates are filed with and regulated by your state's Department of Insurance. Whether you buy from LS Insurance or directly from the health insurance company, you'll pay the same monthly premium for the same plan.
How to get started with Group Health Insurance.
First tell us about your company and employees. Fill out the Confidential Census Form Then, we will show you health quotes from a number of leading companies in our area. Compare plan rates with one of our benefits specialist to find the best match for your needs.
Confidential Census form
Please Give us a call at (856) 489-3444 We are here to help!
Or you can Download this form here and upload it on our CONTACT page.
We will get back to you as soon as possible.