Church Religious Institution Insurance
LS INSURANCE SERVICE is proud to serve the religious sector with a package policy tailored exclusively for denominational/non-denominational churches, synagogues, temples and more. With our sole focus on creating and managing insurance programs for religious and nonprofit organizations, we are uniquely positioned to understand and meet the needs of your religious institutions. Our experienced underwriting staff will work with you to build the best insurance solution we have to offer.
Church Religious Institution Insurance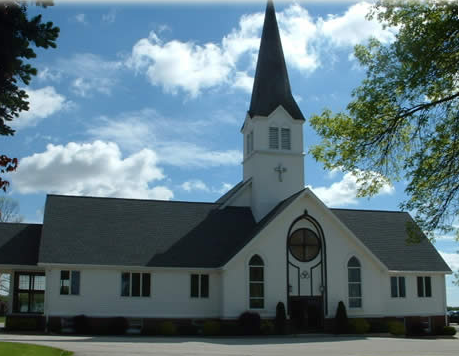 We understand that religious institutions are not only a place of worship but also serve as the anchor for many individuals and families throughout the community. In addition to pastoral counseling many activities take place under the umbrella of a religious entity, including sports activities, education, and youth programs, just to name a few. We provide a comprehensive insurance package that addresses the various activities and subsequent challenges and exposures churches, synagogues, and temples face. From providing Property coverage, including for fine art and religious articles, to Liability insurance that includes coverage for clergy and others while carrying out their duties, to separate Sexual Molestation and Abuse limits, our package policy is designed to protect these institutions in the event of property damage, injuries, accidents, and loss. Our Excess insurance policy is designed to protect religious entities in the event of catastrophic losses.
Product Highlights:
• Broad range of religious institutions are eligible, including churches, temples, mosques and synagogues
• Minimum premium starting $1,000
• Financial strength and stability of an A rated insurer
• Direct payment options

Eligibility:
• Available nationwide with exception to AK and HI
• Start-up churches including those that rent or lease space
• Churches, schools or camps

Coverage Highlights, and Limits:
• All coverage lines available - Abusive Acts, Automobile Crime, Directions and Officers, Equipment Breakdown Pastoral
• Professional Umbrella Workers Compensation
• Automobile coverage available for buses and 15 passenger vans
• No maximum on Property limits
• $1 million / $3 million limits for General Liability
• Abusive Acts Liability coverage up to $1 million - Offering broader protection compared to Sexual Misconduct Coverage
• Up to $10 million limit for Umbrella

If you want a quote for Your for your religious institutions,
Please Give us a call at (856) 489-3444
Or you can fill out our CONTACT Page. We will get back to you as soon as possible.
---